086b / 50 TONS of wild LIFE / Kenya
Movies
MOV7143-K__2001-ABZ0018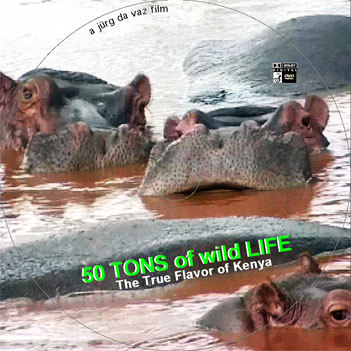 discovery
Sony HVR-Z1E
divicam/digibeta
2001-01-05
Samburu National Reserve
Kenya
views: 161
https://www.youtube.com/watch?v=AjiFJbsRYyg&list=UUnZkKjCsLInopdskNc_hGLg

Kenya - Samburu National Reserve
 5 January 2001
"Get closer", I told my driver. He got nervous. He said: "Hyppos are the most dangerous animals in Africa. But I was glued to the river horses' eye. Bulls with females and their young... I try to keep cool. I was totally "hyppotized"... until my driver cut me off.