039b / KAZAKH TV/DaVaz - K/R
Movies
MOV4315-KAS2003-ABV0002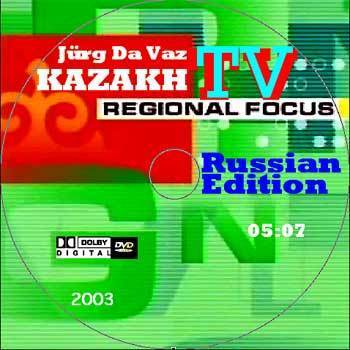 Interview
SP Beta Sony
SP-Beta
Almaty, Kazakhstan
Kasachstan
Kazakh/Russian voiceover
views 161
https://www.youtube.com/watch?v=ouzpBuJuCJk

An artist's view
by Ben, posted on Sunday, February 19th, 2006 at 7:10 pm
If you wonder how Da Vaz works, check out this TV-feature on his stint at a Kazakh media school. His filming techniques are certainly quite unique, not only for the Kazakh students. Maybe because, in Da Vaz's words:
He refused to go to any Art college. He disliked the idea of learning the basic techniques. The outcome? A movement called, "Da Vaz".
For Da Vaz, it's not a question of techniques but how one evolves that along with the creative process. When you go through his work, he urges you not to search for his intentions behind them. It's how you perceive them that's important.
http://kazakhstan.neweurasia.net/?p=79#comments