083d / DPRK / 37th floor - Pyongyang
Movies
MOV7448-CVR2013-AAC0014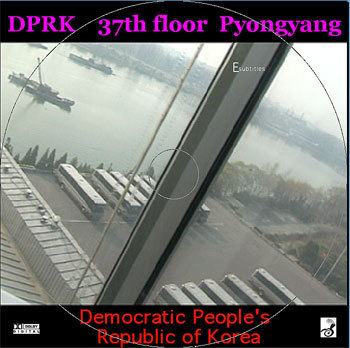 Eyesharpener
Sony HVR-Z1E/Digi Beta
Divicam / Digi-Beta
Yanggakdo Hotel - 37th floor - Pyongyang
Korea (Dem.V.Rep.)
DPRK / 37th floor - Pyongyang

views: 15.217http://www.youtube.com/watch?v=6JCZA5BMpg0

Pyongyang is a POTEMKIN CITY
The Yanggakdo Hotel where we stay - like
much of Pyongyang's architecture - is built to impress. Oversize
constructions in DPRK are a sign of "quality" while the inside of the
monumental buildings is often less striking.
Our room is on 37th floor, facing the Taedong river with the city panorama. On my elevator rides I realize that a couple of floors have the corridor lights turned of day and night. I find out that on these floors only "insiders" live
like Russian circus artists, gymnasts, tourist guides (they always have
to stay in the same hotel like their foreign guests). To my big surprise
floor 4 is missing on the number panel inside the elevator. I try to
stop or enter the 4th floor but I can't.
www.gozilla.me